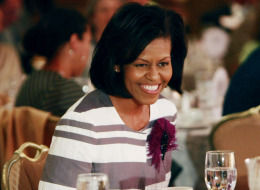 I'm glad we have folks waking up to our problems with conventional food.
ONE THING
that makes the defense of corn syrup as a basic foodstuff irrelevant (so far as I am concerned):
The simple fact that high fructose corn syrup is converted to fat much more readily than beet and cane sugars makes me demand the better products.
AMONG OTHER THINGS
that make excessive use of U.S. conventional corn products a problem for me and the people I care about:
GMO (genetically modified organisms), Monsanto-style BT corn is worm-free (sweet corn, nearly all of the varieties that hit our conventional supermarket shelves) because it (the corn itself) is actually poisonous to eat. I actually enjoy picking worms off of our local organic corn because I know, beyond any doubt, that if the worms are alive and having a good meal so will I be.
DON'T EVEN get me started on how much fossil-fuel energy goes into conventional corn (fertilizer, pesticides, harvesting, processing & transport) - and converting it to ethanol is just an end-of-the-pipeline shell-game, a massive consumer-directed fraud, which sends BIG OIL lots of cash, all subsidized (talk about adding insult to injury) by our tax dollars.
Nuf sed?
For more about Michelle Obama
Read the Article at HuffingtonPost